Where are all the best Karaoke Shows Pearland TX?  We are actively seeking shows in Pearland, Texas.  If you would like your establishment to have top notch karaoke in Pearland, please give us a call today.  With today's best legal karaoke tracks and selection, we will keep your clients happy and your establishment safe!  Contact us today for a seasoned host who will stay sober, not play favoritism and run sound for every singer, look no further.  Give us a call today.  We take our show as seriously as you take your bottom line.  We will expose your location to our list of 1K singers in the Houston and surrounding market.  We promote on Facebook, Twitter and Instagram.  Regardless of the platform, KaraokeHouston has you covered.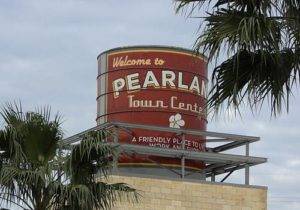 If you own a bar or restaurant in Pearland, TX, give us a call today to talk about an affordable way to boost business on your slower nights or keep your guests at your establishment longer on your busy nights.  We will tell you what we can do for you without any high pressure sales tactics.  Contact us today!
When looking for the best karaoke in Pearland Texas, give us a call! We will help you find the fun!  If you are looking for great, professional and top notch karaoke at your venue, look no further. We have been interviewed by WB39 as well as The Houston Press for our excellence.  We have provided services for the likes of George Strait and Blake Shelton.  Contact us today and we will be happy to provide you with what our services include as well as an affordable quote.  Let us provide Karaoke Shows Pearland TX at your venue!
Check out more by clicking the website links above. We have provided services to the Houston and surrounding markets since 2003.  We would love to get to know you and your patrons and build a solid relationship.  Thank you for your consideration.