Are you looking for karaoke shows or karaoke bars in Houston, Tx? Well, you have come to the right place.  Karaoke Houston has been providing top notch karaoke services since 2004.  We are Houston's Best Karaoke Service Provider.
VENUES CLICK HERE FOR MORE INFORMATION
Karaoke Houston Is Home To Houston's Best Karaoke Shows At Bars And Clubs All Over And Around The Great City Of Houston, TX. Check The Schedule To Find Karaoke Shows In And Around Houston, Texas.
Question About A Show? Message Us Instantly Through Facebook Messenger - START CHAT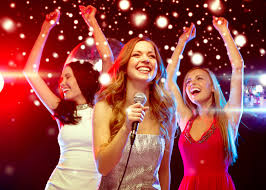 Click on a karaoke venue location for more information including phone numbers as well as map information.  Please contact us if you would like your shows added to this list or if you would like to book Karaoke Houston for your establishment.  Thank you for your time and hope to see you at one of our shows!
Each of our DJ's have a different personality and bring something different.  We advise our performers to visit each DJ's locations and find your favorite.  please feel free to leave a review for your favorite DJ.  Be sure to include their name or DJ name in the review.