For a limited time, we are offering discount codes.  10% off any event on any of our services and 20% of any event booked for the month of January! Book now and reserve your event at our exceptional prices.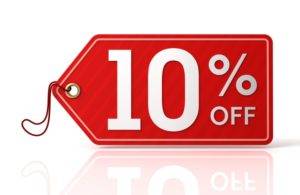 For a limited time, take 10% off our already lowest prices in Houston, TX.  This coupon applies to our DJ, Karaoke and Photo booth services.  Just enter your desired services and at the end of the quote, enter coupon code "partytime10" for an additional 10% off our quote.  Lock in your date quickly as availability fills up quickly!
This offer is only valid for events booked January 1st through January 31st. Enter Code "January20" in the coupon code box at the end of the quote page.  This discount will not be honored during other months as we already have the absolute rock bottom pricing throughout the rest of the year.